Litchfield County Woman Accused Of $1.9M Fraud Scheme
|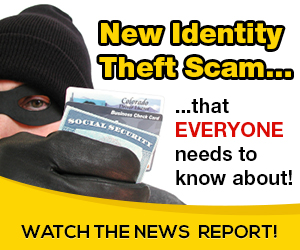 A Connecticut woman has been arrested and charged for her role in an alleged near $2 million Medicaid health insurance scheme, officials announced.
Litchfield County resident Catherine Risigo-Wickline, of Watertown, the owner of Therapy Unlimited was arrested by Inspectors from the Medicaid Fraud Control Unit in the Office of the Chief State's Attorney on Tuesday, March 9 for allegedly billing Medicaid for treatment that patients never received.
Specifically, Risigo-Wickline, 55, was charged with larceny in the first degree by defrauding a public community, health insurance fraud, and two counts of identity theft.
According to the Connecticut State Division of Criminal Justice, between February 2016 and August 2019, Risigo-Wickline instructed her staff to bill for 10 units of service for each patient visit, with each representing 15 minutes of billable time, regardless of the actual time spent with a patient.
It is alleged that Risigo-Wickline submitted thousands of claims for reimbursements to the Medicaid program for more time than her therapists spent with the patients.
Through Therapy Unlimited, Risigo-Wickline allegedly billed for two and half hours of occupational therapy and physical therapy services, when patient sessions lasted, on average, less than 45 minutes.
Risigo-Wickline also billed for treatment allegedly provided to patients using employee's provider numbers on dates after those employees resigned, and without their permission.
In total, Risigo-Wickline profited to the tune of $1,932,570.87.
If she is convicted, Risigo-Wickline could face up to 20 years in prison on the top count, or five years behind bars on the other charges. The case is being prosecuted by the state's Medicaid Fraud Control Unit.
Click here to sign up for Daily Voice's free daily emails and news alerts.


Source: on 2021-03-10 10:22:30

Read More At Source Site