Man Nearly Scammed Out Of $6,000, Saved By Deputy
|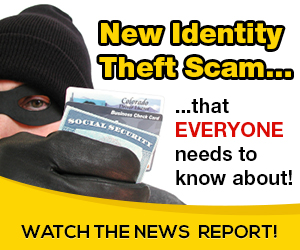 SAN LEANDRO, CA —A man who thought his daughter had been kidnapped almost paid $6,000 in phony ransom to scammers, but he was saved by Alameda County Sheriff's deputies and San Leandro Police officers.
It happened last Friday.
The sheriff's office reports that Deputy Lisa Bender, who works at Oakland International Airport, was flagged down by the visibly upset man who said that his daughter had been kidnapped and was being held for ransom.
The man was speaking with an unknown man on his cell phone speaker.
"The suspected kidnapper demanded he wire $6,000 to Mexico in exchange for the safe return of his daughter," the sheriff's office said in a social media post. "The suspect demanded the father stay on the phone with him and drive to a Walmart to complete the wire transfer. The frantic father could hear a woman crying in the background and believed his daughter would be harmed. Out of fear for his daughter's safety, the worried father decided to try to meet the demands of the suspected kidnapper."
Before the man drove off, he gave his daughter's name and cell phone number to Bender and another deputy, Erik Stavert.
As the deputies followed the victim to the Walmart store on Hesperian Boulevard in San Leandro, they provided the information about the daughter to dispatchers.
The deputies also asked for assistance from the San Leandro Police Department.
Meanwhile, dispatchers got an address for the daughter and sent units to her home as a deputy tried calling her. They were able to contact the daughter and confirm that she was safe at home.
The information was relayed to Deputies Bender and Stavert. They were able to put the father in touch with his daughter before any money was transferred.
The scammer was still on the phone with the father, but hung up when deputies tried to speak to him.
The sheriff's office recommends that if you receive a call about a family member being kidnapped, call law enforcement immediately.
The Federal Trade Commission reports that these are the most common phone scams:
Imposter scams — A acammer pretends to be someone you trust — a government agency like the Social Security Administration or the IRS, a family member, a love interest, or someone claiming there's a problem with your computer. The scammer can even have a fake name or number show up on your caller ID to convince you.
Debt relief and credit repair scams — Scammers will offer to lower your credit card interest rates, fix your credit, or get your student loans forgiven if you pay their company a fee first. But you could end up losing your money and ruining your credit.
Business and investment scams — Callers might promise to help you start your own business and give you business coaching, or guarantee big profits from an investment. Don't take their word for it. Learn about the FTC's Business Opportunity Rule, and check out investment opportunities with your state securities regulator.
Charity scams — Scammers like to pose as charities. Scams requesting donations for disaster relief efforts are especially common on the phone. Always check out a charity before you give, and don't feel pressured to give immediately over the phone before you do.
Extended car warranties — Scammers find out what kind of car you drive and when you bought it so they can urge you to buy overpriced — or worthless — service contracts.
"Free" trials — A caller might promise a free trial but then sign you up for products — sometimes lots of products — that you're billed for every month until you cancel.
Loan scams — Loan scams include advance fee loan scams, where scammers target people with a poor credit history and guarantee loans or credit cards for an up-front fee. Legitimate lenders don't make guarantees like that, especially if you have bad credit, no credit, or a bankruptcy.
Prize and lottery scams — In a typical prize scam, the caller will say you've won a prize, but then say you need to pay a registration or shipping fee to get it. But after you pay, you find out there is no prize.
Travel scams and timeshare scams — Scammers promise free or low cost vacations that can end up costing you a lot in hidden costs. And sometimes, after you pay, you find out there is no vacation. In timeshare resale scams, scammers lie and tell you they'll sell your timeshare — and may even have a buyer lined up — if you pay them first.
To keep from being the victim of a phone scam, the first advice is to simply hang up. Don't worry about being rude — you are stopping a crime.
Consider call blocking. If you have a landline, ask your phone company what they offer. For cell phones, check online reviews of call-blocking apps.
And finally, as mentioned above, don't trust your caller ID. Scammers can make it look like they're calling from the local police department, the social security administration, or any other phone number or agency. The man who was nearly scammed out of $6,000 was called from a Bay Area phone number.
Source: on 2021-04-06 13:12:39

Read More At Source Site