Mastercard (MA) Unveils Prepaid Card for Fast Access to Funds
|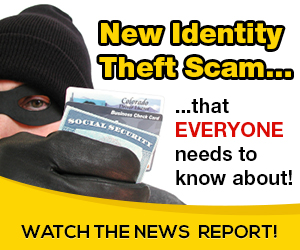 Mastercard Inc. MA is working with Liberty Tax to offer Netspend Liberty Tax Prepaid Mastercard to Americans. Via this prepaid card, the US citizens will get an equitable access to the direct stimulus payments disbursed by the government as well as the tax-return funds.
Millions of Americans are excluded from the Economic Impact Payments because they have either not filed a tax return or shared their payment information with the government. At Liberty Tax, these people will be able to make a tax appointment, file their tax return and file the previous-year returns to get prior stimulus checks.
Mastercard is also working to ensure that holders of its reloadable prepaid cards can get the delivery of Economic Impact Payments through these cards. These prepaid cards offer an array of benefits extending far beyond just providing more equitable access to EIP. These cards can be used for day-to day needs and are very handy against the backdrop of the ongoing pandemic, which prompted people to shop online bigtime. The same also provides a contactless option for in-person purchases.
These cards will come along with Mastercard ID Theft Protection, which will be provided by Generali Global Assistance. Users facing any issue of identity theft will get support of detection and protection including monitoring, alerts and expert resolution.
Once an account is set up, individuals can use their Mastercard prepaid card to receive direct deposits from their employer and for future EIP payments plus tax refunds.
Americans filing their income tax returns on their own can direct the Internal Revenue Service to deposit their tax refund and EIP to their existing reloadable prepaid cards. Funds can be availed of through this prepaid card much faster than getting the same via checks.
Getting customers use their prepaid card will be a boon for Mastercard, which often levy fees each time money is sent on their networks. The firm is hit hard by the slowdown in consumer spending due to the COVID-induced worldwide lockdown, which forced people to stay at home and caused businesses to shut down. Other companies in the same space, namely Visa Inc. V, American Express Co. AXP and Discover Financial Services DFS also suffered business declines.
Mastercard presently carries a Zacks Rank #3 (Hold). The stock has gained 6.1% year to date compared with its industry's growth of 4.3%. You can see the complete list of today's Zacks #1 Rank (Strong Buy) stocks here.
Zacks Top 10 Stocks for 2021
In addition to the stocks discussed above, would you like to know about our 10 best buy-and-hold tickers for the entirety of 2021?
Last year's 2020 Zacks Top 10 Stocks portfolio returned gains as high as +386.8%. Now a brand-new portfolio has been handpicked from over 4,000 companies covered by the Zacks Rank. Don't miss your chance to get in on these long-term buys.
Access Zacks Top 10 Stocks for 2021 today >>
Want the latest recommendations from Zacks Investment Research? Today, you can download 7 Best Stocks for the Next 30 Days. Click to get this free report
Mastercard Incorporated (MA) : Free Stock Analysis Report
To read this article on Zacks.com click here.
Source: on 2021-03-18 14:56:15

Read More At Source Site