More Privacy, Please – May 2021 | Troutman Pepper
|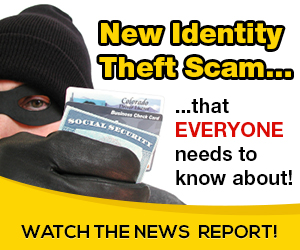 Do you want a simple way to keep current on important privacy changes? Avoid sleepless nights wondering whether you missed a privacy speed bump or pothole between annual updates? Worry no longer. Troutman Pepper is pleased to offer More Privacy, Please — a monthly newsletter recapping significant industry and legal developments, as well as trends in the areas of cybersecurity, information governance, and privacy.
Federal
State
U.S. LITIGATION AND ENFORCEMENT
Standing
Arbitration
Privacy
Biometrics
INTERNATIONAL REGULATION AND ENFORCEMENT
European Union Moves to Regulate High Risk AI Use. On April 21, the European Commission (Commission) published its Proposal for a Regulation on a European Approach for Artificial Intelligence. The Commission simultaneously proposed a new machinery regulation, designed to ensure the safe integration of AI systems into machinery. Last month the European Union's (EU) executive commission proposed comprehensive regulations aimed in part at curbing abuse of what it considers "high risk" AI systems. As such, the proposal includes rules that restrict the use of AI to pre-screen education, employment, and loan applications that employ subliminal techniques for social manipulation and to exploit children. If approved, these regulations would propel the EU to the forefront of global AI regulation. The proposal also creates a European Artificial Intelligence Board composed of representatives from EU member states and the Commission, which would facilitate a harmonized implementation of the Artificial Intelligence Act, provide advice to the Commission, and share best practices between EU member states. If adopted by the European Parliament and Council, the Artificial Intelligence Act would apply directly across the EU.
CYBERSECURITY TRENDS
Almost Half of North America and European Businesses Hit by Cyberattack in 2020. The Cyber Readiness Report 2021, issued by London-based specialist insurer Hiscox Ltd., found 50% of North American and European companies suffered a cyberattack in 2020 — a 12% rise in attacks from 2019. Although mean cybersecurity defense spending rose $1.8 million over the past two years, Hiscox claims the adoption of cyber insurance is still "patchy." Others question the utility of cyber insurance, saying that paying cyber ransoms only encourages further attacks, and cyber insurance does not substitute robust cyberattack mitigation.
Vaccination Passports Debate Continues. A lack of a federal mandate requiring a single vaccination credential is resulting in a patchwork of state and private-sector practices. Currently, it is unclear how widespread the practice of vaccination verification — such as New York state's application "Excelsior Pass" showing proof of vaccination or a negative COVID-19 result — will be nationally and internationally, and standards will vary. While some companies will require inoculations for staff and customers, most policymaking seeks to ban vaccination requirements. Advocates of vaccination passports argue it is the fastest and safest way to reopen economies, but opponents argue the practice infringes on civil liberties and would delay economic recovery. Moreover, there is no digital standard for inoculation proof, and paper cards are easy to fake. As such, passport advocates seek federal guidelines ensuring health certifications will protect customer privacy and be valid internationally.
TROUTMAN PEPPER TEAM SPOTLIGHT: WYNTER DEAGLE
Wynter Deagle is a trusted advisor in the boardroom and a fierce advocate in the courtroom when businesses face issues found at the intersection of law, technology, and innovation. She is a first-chair trial lawyer who specializes in defending clients from privacy and data security-related consumer class actions and regulatory enforcement matters. Wynter also defends clients in individual and class actions, as well as regulatory enforcement actions asserting deceptive business practices and negligence claims arising out of data security breaches and/or data collection, use, and sharing practices.
Outside of the courtroom, Wynter helps clients navigate the sea of confusing federal, state, and international privacy and data security laws and regulations. Most recently, Wynter has devoted significant time to advising clients on the intricacies of the CCPA and empowering clients to make compliance decisions that balance privacy with business functionality.
A passionate advocate for diversity, equity, and inclusion in the legal and business communities, Wynter holds a Certified Diversity Professional (CDP) designation from the National Diversity Council and regularly provides advice on the development of DEI plans, inclusive recruiting and talent management strategies, and leadership development programs.
Known for her consummate leadership, Wynter acts as the managing partner of Troutman Pepper's San Diego office, a member of its Diversity Committee, and founded the San Diego office's diverse attorney recruiting program. She also serves as president of the board of directors of Girls, Inc. of San Diego County and as pro bono counsel to SunLaw — an organization dedicated to the promotion and advancement of women in-house attorneys.
In her free time, Wynter is an amateur auto mechanic and restores classic American muscle cars. Her current project car is a 1966 Mustang convertible.
WEBINARS
Source: on 2021-05-11 11:11:15

Read More At Source Site