More than $ 100 million dollars have been lost in fraud related to the coronavirus
|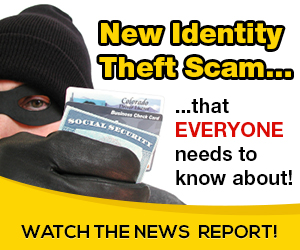 As the coronavirus pandemic has spread across the country, fraud related to this topic has also increased. In just a few months, U.S. citizens have filed more than 160,000 COVID-19-related fraud reports and stimulus checks, according to the finance portal The Ascent.
Among all these scams, more than $ 100 million dollars have already been lost.

Some types of fraud related to the coronavirus are:
–Offers for COVID-19 vaccines or home test kits
– Stimulus checks that are stolen through identity theft
–Recorded calls offering fraudulent services, such as cheap health insurance
–Sales of personal health protection equipment that is never shipped
By August 10, 2020, the Federal Trade Commission registered just over 161 thousand reports of fraud of this type, which amounted to losses of more than $ 106 million.

Californians have lost the most money, $ 15,630,000. This amount is more than double that of the second-ranked state, which is New York, which has lost $ 6,860,000 to fraud.
To avoid falling into most of these scams, the recommendation is avoid sending money to companies, unless you are buying from a reputable store.
If someone stole your stimulus check, you can file a report at IdentityTheft.gov. This report will be sent to the IRS who will follow up on the case.

–You may also be interested in: American Airlines will suspend 19,000 employees from their jobs due to the crisis
Source: on 2020-08-26 00:52:30

Read More At Source Site