Myculturegroup on Its Upcoming Mobile App and Taking Financial Freedom to the Next Level
|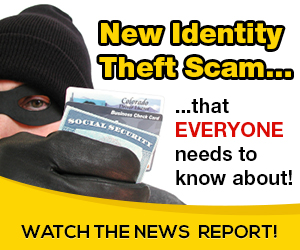 HOUSTON, TX / ACCESSWIRE / April 23, 2021 / In this day and age, acquiring financial freedom and independence is more important than ever. To achieve this highly sought-after state, one must have the necessary skills, knowledge, and resources to manage their finances in the most efficient and effective way possible. As one of the foremost advocates of financial literacy, Myculturegroup addressed itself to the challenge of helping individuals live the life they want.
Widely acknowledged for being everyone's financial ally, Myculturegroup develops, promotes and shares financial literacy to change your community. Moreover, the company specializes in consultation services regarding credit repair, saving, financial planning, mentoring, and coaching. As can be gleaned from its offers, it is anchored in guiding people as they navigate their way through their respective financial journeys.
On a mission to educate and teach others about the nitty-gritty of financial management, Myculturegroup strives to equip people with the tools needed for creating a comfortable and secured life. Since its business philosophy includes having its patrons' best interests at heart, it is always on the lookout for new and revolutionary ways of reaching out to as many individuals as possible. Thus, the company decided to come out with a mobile app.
This May 2021, Myculturegroup will be releasing a mobile app designed to help users manage their finances in the easiest and most convenient way imaginable. Since everything is already in one place, budget-conscious individuals will no longer have to worry about missing out on important details and numbers.
Aside from automatically tracking and categorizing transactions, Myculturegroup's mobile app will also give users a real-time credit report along the way. According to its developers, the main goal of the app is to keep everyone's generational goals aligned by using easy-to-understand budgeting tools and adopting long-term growth strategies that they can follow on their phones in real-time.
Through the Myculturegroup mobile app, users can be in control of their finances instead of having their finances control them. Standing at the helm of Myculturegroup, Torin Hardy explained that the app is designed to present a clear picture of people's finances and generational growth on a single dashboard.
In order to provide utmost convenience for its users, the Myculturegroup mobile app manages transactions and classifies them accordingly. On top of that, it also provides options that allow people to change or edit any important details and logs any time of the month. It even gives real-time credit reports along with a mentoring program that would help one stay on track of their generational goals.
Myculturegroup was created so that every community would be given an equal opportunity to become financially independent. Determined to provide long-term growth for generations to come, the company is grounded in encouraging everyone to make financial literacy and financial freedom a priority. In addition, it seeks to minimize the forecast for the year 2053 by not becoming a zero net worth for its middle-class community.
Through financial literacy and persistent efforts, people can translate their dream of achieving financial freedom into reality. Being an enabler of success and facilitator of generational goals, Myculturegroup will continue to accompany users as they move toward the pinnacle of success.
Learn more about Myculturegroup here.
Company: Myculturegroup
Email: [email protected]
Phone number: 2818245921
Website: www.myculturegroup.com
SOURCE: Myculturegroup
View source version on accesswire.com:
https://www.accesswire.com/641999/Myculturegroup-on-Its-Upcoming-Mobile-App-and-Taking-Financial-Freedom-to-the-Next-Level
Source: on 2021-04-23 12:40:25

Read More At Source Site