Nearly 12,000 Vermont businesses share over $1.1 billion
|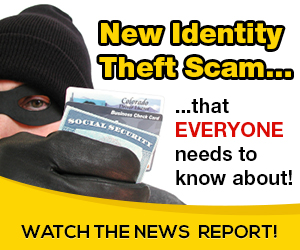 Nearly 12,000 small businesses in Vermont shared a total of more than $1.1 billion in funding from a federal government lending program to keep small businesses open and workers employed amid the coronavirus outbreak, according to data released by the U.S. Small Business Administration on Monday.
The recipients ranged from restaurants and lodging establishments to law firms, auto dealerships and newspapers.
Among them was DuBois Construction, once partly owned by Republican Gov. Phil Scott, which got between $150,000 and $350,000 through the Paycheck Protection Program, according to the data. Scott sold his 50% stake in the business back to the company for $2.5 million in 2016 after he was elected governor and financed the agreement, under a 15-year term, the governor's office said. Dubois has made payments in accordance with the agreement, Rebecca Kelley, Scott's spokesman, said Monday.
The Paycheck Protection Program was a federally funded and federally administered program, Kelley said. "We are not even aware of … what companies received loans," she said by email.
The names listed were only of businesses nationwide that received $150,000 or more, which is just 20% of the loans.
Under the PPP, Congress created $659 billion in low-interest loans that will be forgiven if employers use the money on payroll, rent and similar expenses. With about $130 billion unclaimed as the application deadline closed June 30, Congress extended the program until Aug. 8. The public may never know the identity of more than 80% of the nearly 5 million beneficiaries to date because the administration has refused to release details on loans under $150,000. That secrecy spurred a lawsuit by news organizations including The Associated Press.
Lt. Gov. David Zuckerman's Full Moon Farm received $36,000 last week, he said in an interview. Zuckerman, a Progressive/Democrat who is running for governor, said the farm applied for the second round of funding.
He said he expects business to be off about that much or more from the Burlington Farmers Market, which he said has limited the amount of employees and the number of customers who can shop at a time.
___
UNEMPLOYMENT INSURANCE FRAUD
The Vermont Department of Labor is warning residents to be vigilant amid the threat of unemployment insurance fraud and said it's taking steps to monitor such activity.
Fraudulent unemployment claims linked to identity theft happens when a person's identity has been stolen and a fraudulent claim is opened in that person's name. The identify theft likely happened months or years before the coronavirus pandemic as part of national or global data breaches, the Labor Department said.
Vermonters are advised to check their mail and email regularly for communications from the Labor Department and other state agencies, monitor financial accounts, and consider placing a security freeze on their credit. Residents who believe a false claim has been filed with their personal information should contact the Labor Department immediately.
The department has put in place additional identity verification measures for filers and is working with federal partners and law enforcement, it said. A fraud task force has also been created to address the growing problem, the department said.
____
THE NUMBERS
Vermont reported 13 new confirmed cases of the coronavirus over the weekend for a total of 1,251 cases. No new deaths were reported. The total number of deaths from COVID-19, the illness caused by the virus, has remained at 56 since June 18.
Source: on 2020-07-06 09:38:35

Read More At Source Site