New Medicare Cards Are on Their Way
|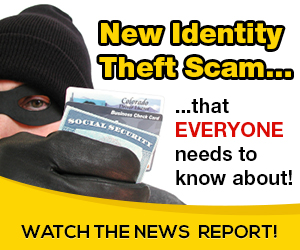 This article was contributed by Health Insurance Counseling and Advocacy Program (HICAP).
Between April and June, Californians who have Medicare will receive new Medicare cards. Currently, a beneficiary's Medicare number is their Social Security number followed by a letter. Instead, the new cards will have a unique 11-digit identifier made up of numbers and letters. This new identifier will help protect against identity theft and Medicare fraud.
If you have Medicare, you will automatically receive your new card in the mail. Medicare will send the new card to the address you have on file with the Social Security Administration. If you need to update your mailing address, go to your mySocialSecurity account at https://www.ssa.gov/myaccount/ or call our local Social Security offices at 1-877-452-4198 (Gilroy) or 1-877-600-2857 (Salinas).
If your next-door neighbors receive their cards before you do, don't worry. Medicare will be mailing the cards alphabetically. So, even though you live on the same street, your card may arrive at a different time than theirs.
It's important to know you don't need to do anything or pay anyone to get your new card. When you get your new card, destroy your old Medicare card. Don't just toss it in the trash. Cut it up or shred it.
Also, be alert to telephone scams targeted to the new Medicare cards. Medicare will never call you. If anyone calls claiming to be from Medicare, hang up!
In addition:
Don't give personal information to get your new card.
In a common scam, someone "from Medicare" calls and asks to verify your current information (name, address, Social Security number, etc.) before they can send out your new Medicare card. They may even claim you need to pay for your new card, in order to get information on your bank account.
Guard your card. When you get your new card, safeguard it like a credit card. Removing the Social Security number will cut down on many types of identity theft, but scammers can still use the new card for Medicare fraud, such as to get medical services or equipment.
If you suspect you have been a target of Medicare errors, fraud, or abuse, call your local Health Insurance Counseling and Advocacy Program (HICAP) at (831) 637-0630. HICAP's highly trained counselors will review the situation and refer you to the appropriate state or federal agencies for further investigation.
HICAP of Santa Cruz and San Benito Counties is a program within Senior Network Services, a community-based nonprofit agency and trusted resource in Santa Cruz County for more than 40 years.


Source: on 2018-03-10 12:37:30

Read More At Source Site