Norton 360 offers protection for gamers
|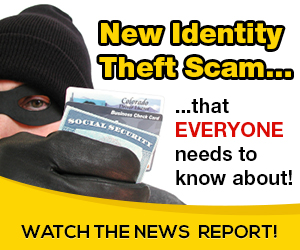 Everyone is familiar with the importance of antivirus software, but those of us who spend a lot of our daily lives online know that there are a lot of threats beyond simple viruses out there. Gamers and streamers face particular dangers when they're online. Whether they're playing games or streaming on Twitch, gamers are vulnerable to their IP addresses being exposed, downloading malware, getting their devices hijacked, or personal information reaching the dark web.
Norton is hoping to alleviate some of that worry with its Norton 360 for Gamers security software, which includes a number of special features that go beyond what you get with traditional antivirus software.
This article is sponsored content to promote Norton 360 for Gamers.
Security Features
Here's what you get with a subscription to Norton 360 for Gamers.
Dark Web Monitoring Powered by LifeLock
Through the power of the identity theft protection service LifeLock, Norton 360 monitors nefarious sites online in order to alert you if your personal information shows up anywhere it shouldn't. Aside from your usernames and passwords, this feature can also keep a lookout for your gamer tags
Secure VPN for 3 devices
VPNs are incredibly useful for protecting your privacy when information is sent or received over Wi-Fi and a variety of other purposes. Specifically for gamers, using a VPN and hiding your IP address can help protect you against threats like DDoS attacks, doxxing, and SWATing.
PC Notification Optimization
One of the primary complaints of security software for gamers is its intrusion into the gaming space: alerts, notifications, tasks completed, etc. Norton 360 for Gamers gives you complete control over what notifications you receive, including shutting them all down except for specific attacks to disable your security protection.
Security for 3 devices
Aside from your gaming PC, you can take advantage of Norton 360 features on two additional devices, including additional PCs, Macs, Androids, iPads, and iPhones.
PC SafeCam
We're all using webcams more than ever before, and you want to make sure you're safe when you're doing it. SafeCam will notify you if someone tries to access your webcam, and can help to block the attack (to save you embarrassment).
50GB PC Cloud Backup
More cloud storage is always a big plus, and as part of your Norton 360 subscription, you'll receive 50GB of cloud storage that automatically backs up critical files or gameplay highlights.
Parental Controls, Smart Firewall, and Password Manager
Parental controls – help manage your kids' online activity
Smart Firewall – blocks unauthorized traffic
Password Manager – a strong password is important to protect your game accounts. Safely store complex passwords, payment information and other credentials securely
Save money on Norton 360 for Gamers
For a limited time, you can save $50 on a year subscription to Norton 360 for Gamers on Newegg, picking it up for just $39.99. If you're interested, you'll want to act fast – that promo price is going to expire very soon.
Additionally, as a special thanks for reading this article, you can save an extra $5 on your subscription by using the code NTGAMER at checkout. That promo code expires on 9/5/2020.
Source: on 2020-08-28 12:52:30

Read More At Source Site