Older Adults Wary About Their Privacy Online
|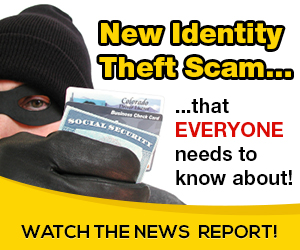 "So many of those privacy concerns are absolutely valid," says Gennie Gebhart, a privacy researcher at the Electronic Frontier Foundation nonprofit advocacy group. But "regardless of age or experience level, I never want those concerns to stop people from living their lives, from completing basic tasks and from accessing basic conveniences," which may be increasingly necessary during the pandemic. She points to the troubles of people who are uncomfortable using the internet trying to arrange a COVID-19 test or vaccine appointment.
Often people who work in tech avoid delving too far into tech. The first thing retired tech marketer and angel investor Deb McAlister-Holland, 67, did when she and her husband bought a new house this past June in Longview, Texas, was to remove the Ring doorbell, smart thermostat, automatic sprinkler controls, motion detectors and cameras. Then they disconnected some odd wiring that connected cameras to something she couldn't identify.
"I know how to protect my data online. But I also know how easily always-on devices can be hacked. There is no easy way to protect a refrigerator or doorbell. Manufacturers collect a wealth of data from these devices, and consumers have no idea what is being collected," she says.
Apple requiring developers to ask to track
What is being collected fuels a "large and opaque" $227 billion industry, according to a recent Day in the Life of Your Data report for consumers from Apple.
The average app that people use every day has six embedded trackers, Apple's report states. Data brokers use the data they harvest to assign attributes to users and bucket them into hyper-detailed market segments.
Beginning with the imminent iOS 14.5 software update and software for other Apple products, Apple is requiring app developers to seek users' permission to track them across apps and websites owned by other companies. In the App Store, developers also must provide consumer transparency on their data collection and privacy practices on the company's product pages.
"Protecting consumers' privacy and security is critical. Consumers should control when and how their personal data may be used, and privacy and security protections should be embedded into devices," says Susanna Montezemolo, policy and integration director at AARP. "Consumers also need better transparency about privacy and security practices so they can make informed choices."
Amazon, which created the Alexa digital assistant, told AARP that it has privacy in mind.
"For all customers, but especially people who are aging, Alexa can be a driving force for independence," an Amazon spokesperson says. "Privacy is central to keeping the trust of our customers. It's why we've built visual indicators so customers know when Alexa is processing their request, designed microphone and camera controls, and give customers the ability to review and delete voice recordings." For more details, the company points customers to its Alexa Privacy Hub.
You can go online, and limit your risk
Terry Fernsworth, 53, who works in software support in the San Francisco Bay Area, is one of those people who doesn't use Alexa or Apple's Siri. He doesn't bank online either.
"I use technology but am cautious how I use it," he says.
Source: on 2021-04-23 17:00:00

Read More At Source Site