PayPal Mastercard vs eBay Mastercard
|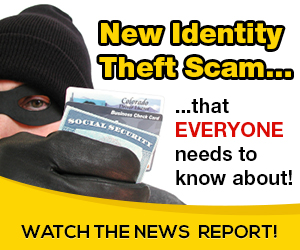 If you often shop the auction website eBay, it is possible that you pay for your purchases using PayPal, since it is an easy way to send money to individuals you don't know on the Internet.
Since both eBay and PayPal offer branded Mastercards, you may be wondering which one will give you the best cash back rewards and other perks for paying for online transactions.
Top Features:
No late fees or interest charges because this is not a credit card it is a prepaid card.
PayPal Cashback Mastercard®
The PayPal Cashback Mastercard® offers cardholders 2% cash back on every purchase, every day. There are no purchase restrictions or rotating categories to track. Cardholders can redeem their cash rewards to their PayPal balance, which they can then use to pay for eBay auction purchases or anything else where PayPal is accepted. There is no limit to the amount of rewards that can be earned, and the rewards never expire. But they will be lost if you close your PayPal account.
The rewards can be redeemed straight into your PayPal balance* at any time, and there is no minimum threshold needed to redeem the rewards. Because cash back rewards are deposited into a PayPal account, you will need an active PayPal account to use this credit card. The PayPal Cashback Mastercard® has no annual fee. Being backed by Mastercard means you should have no problem using the card wherever you shop, and it comes with several key benefits that Mastercard offers to its cardholders. See Mastercard Guide to Benefits for details. The card also offers identity theft protection.
eBay Mastercard®
The eBay Mastercard® is offering a number of perks for new cardholders. There is no annual fee, and cardholders earn 5X points for the remainder of the calendar year after they spend $1,000 on eBay. Until then, cardholders will earn 3X points on every $1 spent on eBay (before they reach the $1,000 threshold). Cardholders will also earn 2X points on gas, restaurant and grocery purchases. and 1X point for every $1 spent elsewhere. Other perks of the card include zero liability protection and identity theft resolution.
Conclusions
If you do spend a lot on eBay, you may be better off to go with the eBay Mastercard®, because you will be rewarded with either 3% or 5% back (after you have spent $1,000 for a calendar year on eBay) on those purchases.
While both of these cards could be solid options, particularly if you spend a lot on eBay, there are a few issues that make them less than ideal.
Both cards have slightly higher APRs than then average credit card offered by major card issuers.
PayPal makes you deposit your rewards into your PayPal account, so you do not have free access to your rewards as you would another cash back rewards credit card.
For example, the Capital One® Quicksilver® Cash Rewards Credit Card offers cardholders 1.5% cash back on every purchase, and you will not need to wait to reach a specified minimum. There is no annual fee and no foreign transaction fees. Additionally, new cardholders can earn a one-time cash bonus of $200 when they spend $500 within the first three months of opening their account, and can enjoy 0% APR on purchases for 15 months after opening their account.
Another option is the Citi® Double Cash Card, which gives 2% cash back on all purchases—1% when the purchase is made and another 1% as you pay. The card is offering new creditworthy cardholders 0% APR on balance transfers for the first 18 months. The balance transfer has to be completed within four months of the account opening, and there is no cash back offered on balance transfers.
Top Features:
No late fees or interest charges because this is not a credit card it is a prepaid card.
*Purchases subject to credit approval. See Rewards Program Terms for details and restrictions. Purchases subject to credit approval. To earn Cash Rewards, you must have an open account with PayPal in good standing to which your Card Account is linked. If your account with PayPal is closed for any reason, or if your Card Account is no longer linked to PayPal, your Card Account will be closed and any Cash Rewards earned, but not redeemed, will be forfeited.
Source: on 2020-11-16 09:48:45

Read More At Source Site