Prosecutors warn Nevadans about identity theft used to file fraudulent unemployment applications as issue takes spotlight in court
|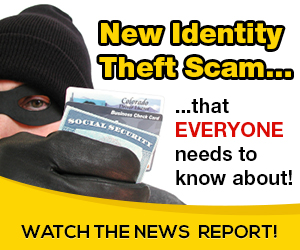 Top prosecutors in Nevada say they believe the personal information of past and present Nevada residents is being used to file fraudulent applications for unemployment benefits, although they say they can't release many specifics about their ongoing investigation.
A COVID-19 task force that includes Nevada Attorney General Aaron Ford and U.S. Attorney Nick Trutanich issued a statement on Tuesday urging residents to protect themselves and report instances of suspected fraud. They also issued a long list of tips on how to avoid having personal information stolen.
"The COVID-19 Fraud Task Force is committed to protecting the integrity of the unemployment benefits program," Trutanich said in a statement. "We will continue working closely with our law enforcement partners and colleagues on the Task Force to safeguard the program for Nevadans facing difficult situations."
Officials say people generally learn about the situation when they receive a letter from the Nevada Department of Employment, Training and Rehabilitation (DETR) about an application they never filed, or their employer gets similar correspondence.
People who suspect they are a victim of unemployment fraud should file a complaint through the FBI's Internet Crime Complaint Center (IC3), at www.ic3.gov and to DETR's Fraud Report. The state task force, which consists of local, state and federal investigators and prosecutors, said it is working with DETR to assess the problem. 
Court-appointed Special Master Jason Guinasso identified fraud as one of several factors — along with computer glitches, lack of guidance to claimants and lack of training of contract call center staff — that has "constipated the system" and caused bottlenecks in processing many of the nearly 900,000 initial unemployment claims filed in Nevada since the pandemic began. Kimberly Gaa, administrator of the Employment Security Division, said that her agency estimates there are more than 100,000 fraudulent filings submitted to the Pandemic Unemployment Assistance (PUA) program.
But aside from Gaa's attestation in a court filing, details of the extent of the suspected fraud have been under wraps, with Guinasso saying in court on Monday that he couldn't tell a judge more details about his findings on the matter except in a closed hearing.
Lawyer Mark Thierman, representing PUA claimants who experienced delays getting paid, said he believes the fear of fraud is overshadowing the imperative to pay desperate claimants. He said it would be better to inadvertently fulfill some of the illegitimate claims than to continue to hold back benefits for large groups of people who are suffering without their benefits.
"These kinds of scare tactics, McCarthyism is what I call it, of fraud in the air, without explaining it … is no reason why the system should be breaking down and not pay," he said.


Source: on 2020-07-21 18:07:30

Read More At Source Site