protect your identity, shred important documents
|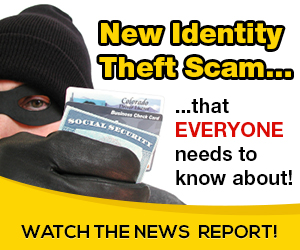 SALEM, Va. – WFXR News is partnering with the Better Business Bureau for Secure Your ID Day 2019 on Saturday, April 13.
The last day to file for taxes in Virginia is just days away, and the Better Business Bureau is urging the importance of shredding importance documents to protect yourself from identity theft.
"If you throw that in the trash, it is an opportunity for a dumpster diver to pick that information up and use it.," said Julie Wheeler, president of the Better Business Bureau.
"Either, make charges to your credit card or if they get enough information they can set up an account that you don't even know about."
According to the FBI, identity theft is the fastest growing white collar crime in the United States, and a new victim of identity theft happens every two seconds.
The free event at the Salem Civic Center will allow viewers to drop off three boxes or three bags of documents to be shredded on site.
The event will take place from 8 to 11 Saturday morning.
To learn more about the event, click here.
Source: on 2019-04-12 06:18:45

Read More At Source Site