Protect your privacy, data during the COVID-19 outbreak
|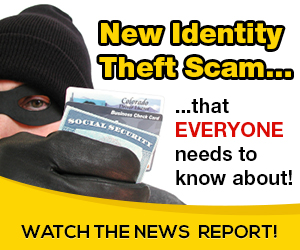 With millions of us now working from home, residential internet use has soared. AT&T, for instance, reported mobile volumes are up 40% and Wi-Fi calling volumes are up 100%.This brave new world of remote work may protect you from the novel coronavirus. But it exposes you to people out to find and sell your online data. Your secrets are for sale — and Stephen B. Wicker, a professor of electrical and computer engineering at Cornell University, knows who's selling them. Wicker has authored six books on cellular and internet privacy issues.With Covid-19 prompting so much internet traffic, he's concerned about the new wave of acceptable information flow."More and more activity has moved online. We've got a friend who is a psychotherapist, and she's moving online. It made me realize the surveillance problem is going to get much, much worse. That's because we no longer do some of the things we typically did face-to-face because of social distancing," he said.Wicker said even when you are online alone, there are others there with you."Be aware that your conversations might be available to third parties. And just be careful," he said.The wrong conversations — personal of business related — could open the door to problems ranging from blackmail to identity theft."I 've had this happen to friends," Wicker said of the chronically underrated crime of identity theft. "You basically lose your life for weeks trying to clean this up. Your credit can be affected, your banking account can be affected. It's not as easy as simply canceling affected credit cards."Wicker hopes the government will step in with stricter privacy regulations based on the success of the General Data Protection Regulation (GDPR) in the European Union.EU countries have a long history of privacy rules that are much stricter than those in the US. "You're not allowed to collect someone's information without telling them exactly what you're collecting and why. You're not allowed to process someone's information without telling them. People also have the right to have that information removed or deleted," he said.People often say, "I'm a good person. Why should worry about what is outthere?"Remember, once someone has a conversation with your voice they can use it to create other conversations. They may sound identical to your voice, but include damaging information. In other cases, you could be linked to mistaken or incorrect data.Do an online search for your own name periodically to see what you find, and check your credit reports regularly. And never think anything you do online is guaranteed to be private. Data has a long life.While the COVID-19 crisis continues, we remain ready to solve your problems and address your concerns. Write me here at WJCL-TV: [email protected]
SAVANNAH, Ga. (WJCL) —
With millions of us now working from home, residential internet use has soared. AT&T, for instance, reported mobile volumes are up 40% and Wi-Fi calling volumes are up 100%.
This brave new world of remote work may protect you from the novel coronavirus. But it exposes you to people out to find and sell your online data.
Your secrets are for sale — and Stephen B. Wicker, a professor of electrical and computer engineering at Cornell University, knows who's selling them. Wicker has authored six books on cellular and internet privacy issues.
With Covid-19 prompting so much internet traffic, he's concerned about the new wave of acceptable information flow.
"More and more activity has moved online. We've got a friend who is a psychotherapist, and she's moving online. It made me realize the surveillance problem is going to get much, much worse. That's because we no longer do some of the things we typically did face-to-face because of social distancing," he said.
Wicker said even when you are online alone, there are others there with you.
"Be aware that your conversations might be available to third parties. And just be careful," he said.
The wrong conversations — personal of business related — could open the door to problems ranging from blackmail to identity theft.
"I 've had this happen to friends," Wicker said of the chronically underrated crime of identity theft. "You basically lose your life for weeks trying to clean this up. Your credit can be affected, your banking account can be affected. It's not as easy as simply canceling affected credit cards."
Wicker hopes the government will step in with stricter privacy regulations based on the success of the General Data Protection Regulation (GDPR) in the European Union.
EU countries have a long history of privacy rules that are much stricter than those in the US. "You're not allowed to collect someone's information without telling them exactly what you're collecting and why. You're not allowed to process someone's information without telling them. People also have the right to have that information removed or deleted," he said.
People often say, "I'm a good person. Why should worry about what is out
there?"
Remember, once someone has a conversation with your voice they can use it to create other conversations. They may sound identical to your voice, but include damaging information. In other cases, you could be linked to mistaken or incorrect data.
Do an online search for your own name periodically to see what you find, and check your credit reports regularly. And never think anything you do online is guaranteed to be private. Data has a long life.
While the COVID-19 crisis continues, we remain ready to solve your problems and address your concerns. Write me here at WJCL-TV: [email protected].
Source: on 2020-03-26 11:41:23

Read More At Source Site