Save time and money with this 10-in-1 family safety app
|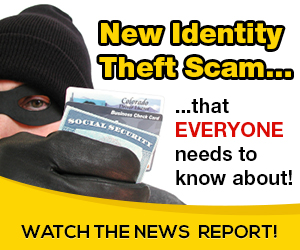 You can never be too careful when it comes to emergency planning. You already know the importance of keeping first aid kits and fire extinguishers available, but what about apps?
From directions to roadside assistance to medical alerts to finding your lost phone, there's an app out there for just about everything. That's all well and good, but what about when disaster strikes and you have to think quickly?
You don't want to have to search for the right solution when the worst happens. You need a solid, easy solution to fall back on that does it all. When it comes to staying safe, one app rises above the rest: Life360. Keep in touch with your family and be there for your loved ones, no matter what happens.
You're getting 10 apps in one
Most highly-rated safety apps will cost you — but not Life360. Rather than have multiple apps and a whole list of usernames and passwords to keep track of, Life360 does the heavy lifting of 10-plus services all in one simple to use app for a fraction of traditional costs. 
It's good to be prepared, but you don't have to break the bank or juggle a bunch of different services to protect your family.
Staying safe is simple with Life360. Just add your loved ones to your circle, and you can start watching out for each other immediately.
You don't have to worry about keeping everyone on the same page across different apps. With one app, one login and one monthly payment, you get all of these amazing features:
One-tap directions: You'll get a direct path to your loved ones. If they're lost or their car has broken down, get step-by-step directions straight to them,
SOS help alert: Life360 is there for you 24/7 with alerts to your emergency contacts or the police in case of emergency.
Drive details: Check out how many miles your kids drove, top speed, driving behavior and whether any events (like crashes) took place along the ride.
Crash detection: Get an immediate alert if your friend or family member collided on the road. If a crash is detected, an emergency dispatcher will immediately reach out. No response? Life360 will dispatch an ambulance to the crash location. Talk about peace of mind!
Real-time speed monitoring: Keep an eye on top speed so you know everyone in your household is driving safely. Perfect if you have a teen driver at home.
24/7 roadside assistance: Need towing, tire change, jump-start or locksmith services? You're covered. You can even get gas for refueling.
It's like AAA and OnStar had a baby! Imagine how much you'll save using this one app instead of 10 different apps, each with their own payment details and login info. 
If disaster strikes, you won't have to worry about which app does what or where each one is. Everything you could possibly need is in one simple location: your Life360 app.
Best of all, it's affordable
There are three different membership options to choose from, but we recommend the Gold plan. It's the best value at less than $9 per month (when billed annually) — and it's the most well-rounded plan. It includes:
30 days of location history
Unlimited place alerts
Family driving summary and individual driver reports
Crash detection with emergency dispatch
24/7 roadside assistance
$250 in stolen phone coverage
Crime reports
SOS help alert with 24/7 dispatchers
Identity theft protection and restoration with $25K in coverage per person
If you have a teenage driver in the family, little ones at home or an elderly relative you want to stay connected with, Life360 is really a no-brainer. It's simple to use, and the peace of mind you'll get is invaluable.
This is money well spent on the people you care for and love the most. Try it out at Life360.com/Kim. Get a 7-day free trial and you'll see why over 25 million families worldwide trust Life360.


Source: on 2020-12-24 04:56:15

Read More At Source Site