Savvy Group Real Estate Partners With Frazier Credit Services to Make Property Purchase in Columbus, Ohio Available to All – Press Release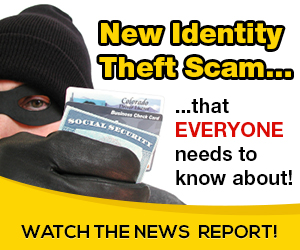 ""It's always a special moment for me when I see a first-time buyer go from the stage of building credit to closing on their first home. It's always tears of joy at closing. I believe that this collaboration will do so much good for those potential buyers who are ready to work on their goals with a knowledgeable team who wants to see them win!"
-Jay Carter, Realtor"
November 26, 2020 – Thanks to the partnership between The Savvy Group Real Estate and Frazier Credit Services, home purchase around Columbus Ohio will now be possible irrespective of a client's credit score. The new partnership will ensure that potential buyers who are struggling with their credit scores can take advantage of Frazier Credit Services to secure loans loan approval within 6 months. Together, both companies will work towards a common goal of helping people realize their dreams of owning a new home.
Securing loans for the purpose of purchasing a home can be tough on people with poor credit. Financial institutions and banks are unlikely to sanction such loans due to  the risks associated with bad credit ratings. It gets tougher; typical credit building takes time and loansharks are widely regarded as trouble. Private lenders are not the best either, they offer ridiculous rates and are often shady in their deals.
In a bid to support its own clients, The Savvy Group Real Estate has taken the pains of vetting and endorsing Frazier Credit Services. They are adept at credit repair and are willing to work with prospective home buyers from The Savvy Group Real Estate. In just six months, prospective homebuyers in Columbus, Ohio will learn how to build up their credits and become eligible for loan approval.
The collaboration between Frazier Credit Services and The Savvy Group Real Estate will effectively be turning dreams into reality.  While Frazier Credit Services will work towards faster credit building and credit repair to gain loan approvals for clients in six months, The Savvy Group Real Estate will guide them through a first-time buyer program and help them understand how financial challenges can be circumvented during purchase despite their poor credit. Speaking about the collaboration, realtor, and owner of The Savvy Group, Jay Carter says, "It's always a special moment for me when I see a first-time buyer go from the stage of building credit to closing on their first home. It's always tears of joy at closing. I believe that this collaboration will do so much good for those potential buyers who are ready to work on their goals with a knowledgeable team who wants to see them win!"
The Savvy Group Real Estate is affiliated with Red 1 Realty, and was established by Ace Realtor Jay Carter who specializes in new construction, first-time homebuyers, home sales and educating clients on how to generate funding for real estate transactions. On the flip side, Frazier Credit Services is a renowned credit repair company with an excellent track record of credit building within 4 to 6 months.  The collaboration between the two companies will now open up opportunities in domestic real estate and transform potential home buyers into homeowners in Columbus, Ohio.
For more information: use the websites: https://linktr.ee/realestatebyjay, http://fcs.credit/
Jay Carter
The Savvy Group Real Estate
Columbus Ohio
Website: www.savvygrouprealestate.com
and,
Ciera Frazier
Frazier Credit Services
Columbus Ohio
Website: www.fcs.credit
Media Contact
Company Name: The Savvy Group Real Estate
Contact Person: Jay Carter
Email: Send Email
City: Columbus
State: OH
Country: United States
Website: www.savvygrouprealestate.com


Source: on 2020-11-26 19:45:00

Read More At Source Site