Sheriff warns of spate of identity theft calls on unemployment insurance
|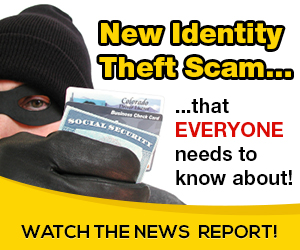 The Oneida County Sheriff's Office is warning residents that their identity may be used to claim the enhanced unemployment benefits being offered during the pandemic.
Sheriff Robert M. Maciol said his deputies have been receiving a "high volume" of calls from the public where some scammer is using their identity to claim unemployment benefits, including their name, date of birth, address, social security number and employment information.
"These occurrences are possible because your personal information is collected over time on various locations on the internet," Maciol warned in the press release.
"Some of this information is collected through legal means and are public record. Other times, sensitive personal information can be obtained through past security breaches at credit bureaus, financial institutions and government agencies," the Oneida County sheriff added.
Maciol warned that no one should provide their personal information, like social security number of bank account information, over the telephone, over the internet or elsewhere.
The victims have been notified that their information has been used either directly from the state Department or Labor or through their employer.
The scam often involves requesting that monetary benefits be sent to a different, out of state address, the law enforcer added.
If you have been the victim of this fraud, authorities said to visit the state Department of Labor website to report the fraud directly. The website is www.labor.ny.gov.
Authorities also advises contacting your bank or other financial institution to let them know your identity has been compromised in a scam.


Source: on 2021-02-13 16:00:00

Read More At Source Site