State Asks Feds for National Response To Unemployment Fraud
|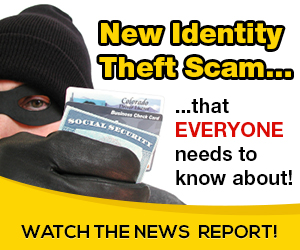 OHIO — The state of Ohio is now asking President Joe Biden to help combat unemployment fraud, and is spending millions in new contracts to help bolster the state's ability to process claims and reduce fraudulent activity. 
Lt. Gov. Jon Husted announced March 11 during the state's coronavirus briefing that he and Gov. Mike DeWine wrote a letter to the president asking for a national coordinated response to combat unemployment fraud across the country. 
"We recognize that the system was created pre-President Biden, and most of this has occurred prior to his watch. But we are asking for the president to help make this a national best practices effort. Because if you get it right in one state, the fraudsters can just move to another state," said Husted during the briefing. "And, we think we have a good plan that we are building, but we know that the country could benefit from a coordinated effort."
The state of Ohio, like many other states, has paid out tens to hundreds of millions of dollars in fraudulent overpayments, most through the federal Pandemic Unemployment Insurance program. As of the latest report, more than $332 million went out in fraudulent PUA claims. 
In response, officials with the Ohio Department of Job and Family services teamed up with private-sector experts through the Job and Family Services Public-Private Partnership. On March 8, the head of that partnership Jeff Ficke, announced two new contracts with IBM and LexisNexis, in addition to a contract with Experian, all to help mitigate fraud and reduce its impact on the unemployment system. 
According to information provided by the Ohio Department of Job and Family Services, the cost of the services from those three providers total $12.7 million. The largest contract for $8.6 million is with Experian over six years. The IBM contract is for $2.1 million and LexisNexis $2 million. 
ODJFS officials report the contracts with Experian and LexisNexis will provide fraud detection, advanced identity tools and enhanced security and prevention measures, but did not provide additional details due to the secure nature of the work. LexisNexis will target fraud in the Pandemic Unemployment Assistance system build by Deloitte Consulting, and Experian will focus on regular unemployment technology. 
IBM Watson technology will be utilized to improve the claims processing and customer services experiences, including the ability for self-service adjudication of claims according to information from ODJFS. The technology will be used for both traditional unemployment and PUA programs, to improve processing time for legitimate claims. 
Fraud continues to impact operations at ODJFS. The latest weekly claims data from ODJFS reports that at least 19,000 of the 128,161 initial claims filed this week have been flagged for potential fraud.
ODJFS continues to urge any Ohioan who receives correspondence from the department but did not apply for benefits, to report that information to them immediately on the unemployment website, as they may have become victims of identity theft.
Source: on 2021-03-11 21:26:15

Read More At Source Site