Stimulus check snafu leaves some in Kentuckiana anxious for tax prep error to clear up
|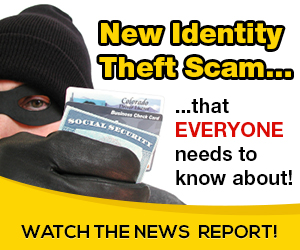 A stimulus snafu for taxpayers who used H&R Block is causing anxiety across the country.The money actually went to the tax preparers who are now working to get it to the right people. One of those is a Jeffersonville woman we spoke to who said she spent all day trying to get it straightened out.The mix-up comes during a time when for many Americans, money is tight and jobs are few. On top of the current pandemic, some people like Julia Gorrell in southern Indiana are counting on the $600 stimulus check, which was deposited Monday in the wrong account.Gorrell said she was concerned about whether the mix-up was an issue of identity theft, or that she had done something wrong.She said she checked the status of the stimulus check using the IRS website. That's when she noticed the bank account number for the deposit was wrong."It just, it just really caused a lot of anxiety," she said.Gorrell said the mix-up caused her to question previous transactions she's done online.So she went on a mission to track down her money.Gorrell said she reached out to the IRS, but received no response. She even spoke to U.S. Sen. Todd Young and even made a claim to the U.S. Treasury inspector general.She said she also contacted an identity theft protection service before reaching out to WLKY, and we informed her of complaints from other viewers who used tax prep services like Turbo Tax or H&R Block.So, she gave H&R Block a call but received no answer.Then she noticed that a $600 payment showed up as a pending deposit from a company called Metabank. Still, she said she remains skeptical and doesn't plan to use the money until it's fully available.H&R representatives said they are aware of the snafu and have begun depositing payments onto a prepaid Mastercard or through direct deposit into the correct bank accounts.The IRS didn't immediately comment on inquiries about the matter Tuesday.H&R Block spokeswoman Angela Davied said in a statement Tuesday that "in some cases, money was sent to a different account than the first stimulus payment last spring. We immediately deposited millions of stimulus payments to customers' bank accounts and onto our Emerald Prepaid Mastercard® yesterday, and all direct deposits are being processed. If the IRS Get My Payment website displays an account number a customer doesn't recognize, H&R Block customer service agents are ready to help with additional information at 800-HRBLOCK."
JEFFERSONVILLE, Ind. —
A stimulus snafu for taxpayers who used H&R Block is causing anxiety across the country.
The money actually went to the tax preparers who are now working to get it to the right people. One of those is a Jeffersonville woman we spoke to who said she spent all day trying to get it straightened out.
The mix-up comes during a time when for many Americans, money is tight and jobs are few. On top of the current pandemic, some people like Julia Gorrell in southern Indiana are counting on the $600 stimulus check, which was deposited Monday in the wrong account.
Gorrell said she was concerned about whether the mix-up was an issue of identity theft, or that she had done something wrong.
She said she checked the status of the stimulus check using the IRS website. That's when she noticed the bank account number for the deposit was wrong.
"It just, it just really caused a lot of anxiety," she said.
Gorrell said the mix-up caused her to question previous transactions she's done online.
So she went on a mission to track down her money.
Gorrell said she reached out to the IRS, but received no response. She even spoke to U.S. Sen. Todd Young and even made a claim to the U.S. Treasury inspector general.
She said she also contacted an identity theft protection service before reaching out to WLKY, and we informed her of complaints from other viewers who used tax prep services like Turbo Tax or H&R Block.
So, she gave H&R Block a call but received no answer.
Then she noticed that a $600 payment showed up as a pending deposit from a company called Metabank. Still, she said she remains skeptical and doesn't plan to use the money until it's fully available.
H&R representatives said they are aware of the snafu and have begun depositing payments onto a prepaid Mastercard or through direct deposit into the correct bank accounts.
The IRS didn't immediately comment on inquiries about the matter Tuesday.
H&R Block spokeswoman Angela Davied said in a statement Tuesday that "in some cases, money was sent to a different account than the first stimulus payment last spring. We immediately deposited millions of stimulus payments to customers' bank accounts and onto our Emerald Prepaid Mastercard® yesterday, and all direct deposits are being processed. If the IRS Get My Payment website displays an account number a customer doesn't recognize, H&R Block customer service agents are ready to help with additional information at 800-HRBLOCK."
Source: on 2021-01-05 23:27:30

Read More At Source Site