SunTrust Banks offers free identity protection to consumer clients
|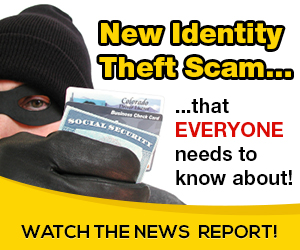 SunTrust Banks is now offering identity protection for all current and new consumer clients. The offer comes after the bank announced an investigation into a potential data breach.
The bank said it will provide Experian's IDnotify product to customers who sign up for the service. The protection is being offered in addition to existing security protocols including ongoing monitoring of accounts, FICO score program, alerts, tools, and zero liability fraud protection.
The IDnotify includes Experian 1B credit monitoring, an annual Experian credit report, identify theft insurance with up to $1 million reimbursement for covered expenses, identity restoration assistance, dedicated call center support, and dark web monitoring.
The move follows the discovery by the bank of a potential theft by a former employee of information from some of its contact lists. SunTrust has notified about 1.5 million clients of that data including names, addresses, phone numbers, and certain account balances may have been exposed. The investigation is still ongoing and SunTrust is working with outside experts and coordinating with law enforcement.
"Ensuring personal information security is fundamental to our purpose as a company of advancing financial well-being," SunTrust Chairman and CEO Bill Rogers said. "We apologize to clients who may have been affected by this. We have heightened our monitoring of accounts and increased other security measures. While we have not identified significant fraudulent activity, we will reinforce our promise to clients that they will not be held responsible for any loss on their accounts as a result."
Related stories:
Source: on 2018-04-23 21:52:30

Read More At Source Site