Teen faces potential ID theft after Children's employee takes medical records out of hospital
|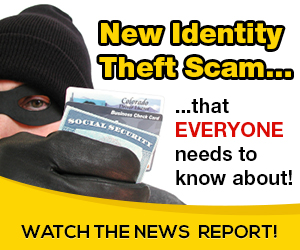 BIG LAKE, Minn. (KMSP) – A 15-year-old appears to be a victim of identity theft after his medical records were taken out of Children's Hospital in St. Paul by an employee.
The boy's mother, Sandra Brooks, is speaking out as she continues to seek answers from hospital management.
"When you go to a hospital, you don't expect for your child's information to walk out of that hospital," said Brooks.
Brooks is trying everything she can to repair her teenage son's credit score and protect his future after his personal information and medical records were exposed after a surgery in June at Children's Hospital in St. Paul.
"Over the course of the summer, I was getting texts all the time—'you're approved for a mortgage, you're approved for this, you're approved for that' – and I'm thinking OK something is not adding up here," said Brooks.
Two days after the visit to the ER on June 22, Brooks started getting these constant texts. Then 46 days later, she received a letter from Children's Hospital detailing an incident regarding, "Children's staff member had information containing your child's personal information stolen from her personal vehicle." 
The letter went on to say that "his name, date of birth, age, medical record number, admission date, room number, physician name, and various notes" were exposed. Children's said they have no reason to believe her son's information was used in a harmful manner and they offered two years of free credit monitoring.
"What is he going to do when he turns 18 and he wants to go for a student loan or anything like that—this is his credit—this is his life," said Brooks.
Brooks later learned a stranger called Alexandria police after finding a laptop and paperwork concerning her son near the side of the road. A police report shows later that day a woman who worked for Children's Hospital reported her unlocked car was broken into and medical records were missing. Police still don't have any suspects in the June theft.
"I think it was an extraordinary amount of neglect on the part of the person who removed the records and on the part of Children's Hospital who allowed those records to be removed ever," said Brooks.
Brooks and her attorney, Michelle Kelsey, say Children's has not been transparent with them on how this happened and what action they're taking to prevent this from occurring again. Kelsey says they are planning to sue the hospital. Brooks says she's speaking out to warn other parents.
"I want parents to be aware of this," she said. "I want parents to know their rights—I want my son to be able to have a life."
Children's Hospital released the following statement:
"Children's Minnesota takes seriously the confidentiality of patient information. We encrypt all laptop computers to prevent disclosure of any confidential patient information and secure computers using password protection and encryption. When a theft or similar incident occurs, we conduct a thorough review, comply with any reporting requirements and notify families in the event we believe there may be any potential disclosure of information. Children's is committed to patient privacy and information security."


Source: on 2018-11-13 21:14:26

Read More At Source Site