Top Entrepreneur & Philanthropist Early Walker Featured On A&E's 'Hustle & Tow' – Alexus Renée Celebrity Myxer
|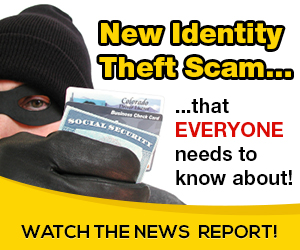 We were honored to interview Early Walker, a leading entrepreneur and philanthropist you should know about. Mr. Early is the owner of a towing company, W&W Towing. His company is featured on A&E's hit television show Hustle & Tow. He shares his humble beginnings and pathway navigating business ventures. He also shares how he contributed to residents of Texas and Memphis during their wintery water crisis earlier this year. He is also working to curb the violence in Chicago and has been dubbed by many 'Chicago's Secret Angel.' Watch our interview with him exclusively on Celebrity Myxer!
Entrepreneurship is no stranger to this businessman. He was groomed of the ilk as his father owned an electrical company. Walker shares with us, this particular career pathway was not suitable for himself but he did start a different business which led him to the towing industry.
Early states one of the great challenges he faced with starting this towing company was, "the lack of knowledge as it relates to credit." Credit is important for creating generational wealth. We understand the value of this, hence why we have affiliated with credit repair experts to help those who need it. If anything, the education received is almost as much value as the repair service!
Walker not only helps those in need within Chitown but branches out nationally. As mentioned, he recently contributed to aid for residents in Texas and Tennessee when they experienced a water shortage crisis during the winter.
"We're blessed to be a blessing to others and that's how you're going to keep reaping those benefits."
Early Walker Featured On A&E's 'Hustle & Tow'
Mr. Walker has an interesting story of how his company was selected for the reality TV show. Check it out in our interview with him. He is appreciative of the cable streaming television show as it showcases how tow truck drivers are not the bad guys. In fact, these drivers are often the first responders. And at times, they may be the only responders to help people in emergencies.
"When we think people are not watching… they're definitely watching!"
Watch his crew in several episodes of season 1; including episodes 3, 9, and 10 on A&E. Check out the trailer for Hustle & Tow…
Through his philanthropic ventures with other business leaders, Early has earned the nickname Chicago's Secret Angel. This moniker stuck as he has contributed so much help to others yet many may have not heard of him personally. This is why we have chosen to highlight him on Celebrity Myxer!
We're looking forward to seeing more of Early Walker's great work in the community and on television. If you know someone making great moves in their community, tell us so we can feature them on Celebrity Myxer!

Post Views:
4
Source: on 2021-05-19 12:07:30

Read More At Source Site