Trulioo's Ed Sheeran Parody Promotes Biometrics
|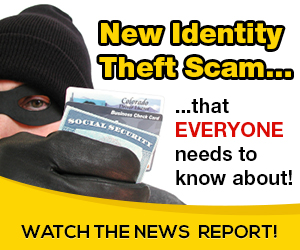 Ed Sheeran is "in love with the shape of you," but Eva is in love with Trulioo – more specifically, the protection it gives her against a fraudster who steals her ID at the gym and tries to take over her identity. Thanks to biometric identity verification, the fraudster fails and Eva is able to take back control of her email and payment accounts.
That's the plot of Trulioo's latest pop music parody, "Verify You," set to the tune of the hit single "Shape of You" by Ed Sheeran.
Eva could be any digitally savvy consumer, living in a mobile-first world where just about anything can be accomplished from the palm of her hand. She shops online for a new phone, hails and pays for a ride, meets up with a guy from a dating app (who turns out to be catfishing her) and rents out her apartment to a couple of travelers, receiving their payment via mobile app.
But at the same time, the fraudster who stole her ID is using her identity to buy goods on the Dark Web. He finds his way into her email account and resets her password – a classic move in the identity theft process, preventing victims from communicating with merchants or platforms tied to that address.
That way, the fraudster can do business freely on those accounts and the rightful user can do nothing about it, even if he or she requests a password reset – that message will just be intercepted by the fraudster.
Luckily, Eva has set up her accounts so that, if her password fails, she can choose to authenticate via biometric methods such as a thumbprint or retina scan. Those identifiers are not replicable by the fraudster, and enable the system to differentiate between two different people who are presenting the same set of legitimate-looking credentials.
Trulioo, a global identity verification service, previously recorded a parody of "Down With OPP" by the group Naughty by Nature – rebranded as "Down with KYC" to emphasize the importance of knowing your customer.
"This was a really fun project for our team, but more importantly, our goal was to encourage dialogue about the importance of identity verification," Kim Hong, VP of marketing at Trulioo, said at the time. "KYC rules are important to ensure safety and trust online, and to protect against nefarious criminal activities, such as money laundering, terrorist financing and fraud."


Source: on 2018-03-28 05:00:00

Read More At Source Site