What Travel Insurance for a Cruise Should Cover.
|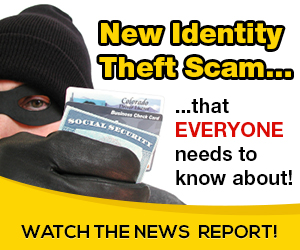 (ThyBlackMan.com) If you are planning to go on an exciting cruise trip and are looking for a travel insurance plan that can cover the vital things. Then you must check each and everything very carefully and select your desired plan accordingly that includes all your requirements.
Read on to find out about some things that travel insurance for cruises should cover.
Medical expenses
Your life is very precious. Invest in a plan that has good medical coverage. You may fall ill or even get injured during your cruise trip. Therefore, you will have to have some medical insurance coverage that will offset the cost of the medical care which you get.
You might be thinking that your home medical insurance covers care that you get outside your home country, but it's not like that. That might cover some expense but not overall. So, you should check this thing that whether your plan includes the medical insurance terms out of the country or not.
Find a plan which covers emergency medical evacuation
Even though this is not very common but emergency medical evacuations can occur for cruisers. The emergency may involve air rescue occurring from the ship; it may involve some emergency transport required from the closest port-of-call. Costs of these can be much if your travel insurance does not cover them. If you feel like you need those to be included then select a plan that provides for this.
Bagging loss and delay
It may happen that while traveling some personal items misplaced. This can occur between airlines, ships as well as ports-of-call. Your personal belongings can also get delayed here, lost in transit and even stolen.
If you have a travel insurance plan that considers baggage loss coverage that helps recover the expenses of replacing your lost items, this can limit the stress you get when you lose your belongings. Baggage delay coverage may help you to get the important things covered while waiting for your bags.
Some identity theft
You may lose some personal documents, like your passport or travel documents. Some travel insurance companies do provide identity theft protection that can help you out here.
This can aid in guiding you through the tense procedure of limiting any harm to your credit and financial reputation. This can also help in communications along with monitoring staff to aid in replacing the documents as soon as possible.
Bad weather
When you are on a cruise, you are vulnerable to experience hurricanes along with other bad weather conditions. You may find a plan that covers you when the cruise gets canceled and cut short.
If you have cruise cancellation insurance, this can help to recoup costs which the cruise company says it will not reimburse or refundable. Check to see if there is coverage for itinerary changes and excursion cancellation because of the weather.
Finally, while getting travel insurance for a cruise, you must see if all the things mentioned above included or not.
Staff Writer; Shawn Irving
Source: on 2018-08-03 10:15:00

Read More At Source Site