When Common Authentication Methods Fail to Protect Your Identity
|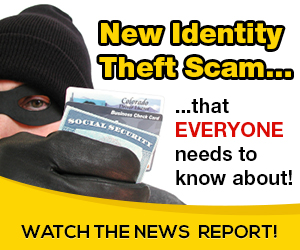 Cyber security expert shares identity theft example and how to keep identity and sensitive data secure from unauthorized access—in a new article from Messaging Architects
HOBOKEN, N.J. (PRWEB) June 10, 2021
Messaging Architects, an eMazzanti Technologies Company and cyber security expert, discusses how to prevent identity theft when common authentication methods fail in a new article. The informative article first cites sobering statistics for identity theft in the United States.
The author then shares a recent identity theft example where hackers had hijacked a businessman's smartphone to get around multi-factor authentication (MFA) protections. He concludes by listing steps to strengthen passwords and prevent SIM-jacking. He also urges readers to use a virtual number, biometrics, and an authentication app to strengthen their identity protection.
"Even security-savvy individuals who use MFA find themselves plagued by hackers with sophisticated technology at their disposal," stated Greg Smith, Vice President of Services Delivery at Messaging Architects. "To protect yourself, take a few minutes to review your cybersecurity practices and find areas for improvement."
Below are a few excerpts from the article, "When Common Authentication Methods Fail to Protect Your Identity."
No One Immune to Identity Theft
"Despite vigilant security habits, a small business owner recently discovered that thieves had stolen his identity. He enrolled in LifeLock but continued to experience problems that even interrupted his ability to do business effectively."
"Finally, he realized that the thieves had hijacked his smartphone. As a result, authentication texts that should have gone to him actually went to the thieves instead. The multi-factor authentication (MFA) methods meant to protect him, and his business proved insufficient."
Protect Phone from SIM-jacking
"Hackers can hijack phones in various ways. For instance, a text message that appears to come from a trustworthy source may actually download a malicious app that gives hackers access to the device. Once they have access, they have eyes on all the one-time passcodes (OTPs) sent to your phone number. This allows them to break into social media, bank accounts and more."
Use a Virtual Number
"For additional protection, give your real phone number only to a few trusted individuals. Use a virtual number for everything else. Various services, such as Digits and Google Voice, allow users to set up a virtual number. The virtual number can forward directly to your phone or connect to your email."
Move Beyond Common Authentication Methods
Financial losses related to identity theft rose to $2.6 billion in 2019 alone. And cybercriminals have upped the ante with increasingly sophisticated attacks, including account takeovers. Furthermore, when hackers steal individual identities, those identities can potentially deliver access to corporate data.
The cybersecurity experts at Messaging Architects help organizations build a comprehensive cybersecurity program including multiple layers of defense. From detailed risk assessments to dark web scanning, encryption, data loss prevention and more, they help business leaders keep identities and data safe.
Have you read?
Expert GroupWise Migration Services Take the Pain Out of Email Migration
Privacy Compliance and Remote Work
About Messaging Architects
Messaging Architects specializes in effectively managing and securing an organization's most precious asset, its information. With over 20 years of information management and technology consulting experience, the Messaging Architects team has provided corporations, educational intuitions, health care facilities and nonprofits with methodologies, procedures, and technology to keep their data organized, compliant and secure.
About eMazzanti Technologies
eMazzanti's team of trained, certified IT experts rapidly deliver increased revenue growth, data security and productivity for clients ranging from law firms to high-end global retailers, expertly providing advanced retail and payment technology, digital marketing services, cloud and mobile solutions, multi-site implementations, 24×7 outsourced network management, remote monitoring, and support.
eMazzanti has made the Inc. 5000 list 9X, is a 4X Microsoft Partner of the Year, the #1 ranked NYC area MSP, NJ Business of the Year and 5X WatchGuard Partner of the Year! Contact: 1-866-362-9926, [email protected] or http://www.emazzanti.net Twitter: @emazzanti Facebook: Facebook.com/emazzantitechnologies.
For the original version on PRWeb visit: https://www.prweb.com/releases/when_common_authentication_methods_fail_to_protect_your_identity/prweb17998033.htm
Source: on 2021-06-10 08:33:45

Read More At Source Site