Which? investigation: anti-fraud credit monitoring services are 'not value for money'  
|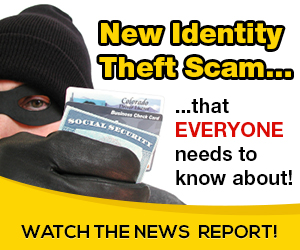 Agencies can also monitor websites used by scammers to exchange personal information they have stolen, and will notify customers if their data, such as passwords or email addresses, has been compromised.
Equifax's Protect service with WebDetect is £14.95 a month (it offers a month for free), Experian's CreditExpert is £14.99 (which also comes with a month's free trial) and Noddle's ID Protection bundle is £30 a year.
The investigation: these services don't offer value for money
Two Which? researchers signed up for all three credit monitoring services, including credit and web alerts, earlier this year.
Both researchers had been victims of data breaches in the past. They believed there would be a "reasonable chance" their personal information would be compromised, prompting alerts.
Equifax, which holds data on more than 820m individuals, alerted both researchers that their data had been compromised. This was not picked up by Experian or Noddle. The alerts were not always helpful, however. In one case, the notification contained passwords that were "so heavily redacted with asterisks" that the researcher found it "impossible" to recognise them or know what online account they were for.  
The agency recommended she change or update all of her passwords, which she felt was "onerous" as she was not sure if the information was actually hers.
Experian notified one of the researchers, who had previously signed up for its service years before, of an old alert. Noddle did not flag anything during the month.
Harry Rose from Which? said the investigation revealed there was "no consistency with the anti-fraud services offered by credit reference agencies".
The researchers received "unhelpful and vague security alerts", he added. "We don't think these services offer value for money."
MoneySavingExpert's Credit Club offers a free Experian report. Clearscore and Noddle are free too, and issue monthly alerts.


Source: on 2018-04-01 02:33:45

Read More At Source Site