Will County Sheriff warns of unemployment scams
|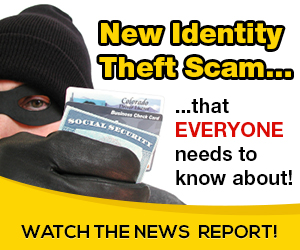 The Will County Sheriff's Office said it's received several reports of unemployment benefit fraud and identity thefts from throughout the county.
Residents who have not filed for unemployment benefits are receiving fraudulent Illinois Department of Employment Security prepaid debit cards in the mail with instructions to activate, according to a sheriff's office news release. The sheriff's office warned residents to not activate the card they received.
The sheriff's office is urging residents to file a police report by calling its non-emergency number at 815-727-8575 or by filing an online report at willcosheriff.com/report if they received this card because of the potential that their personal information being compromised. Sheriff's investigators are working with IDES regarding these incidents.
Illinois Attorney General Kwame Raoul has urged Illinois residents to be on alert for identity theft related to unemployment insurance.
"People should be on the lookout for a letter approving them for unemployment benefits they never requested because it likely means that an identity thief applied for benefits using their name and Social Security number," Raoul said in a news release.
Rauol suggested residents take steps to protect themselves such as monitoring their credit report weekly through April of next year. They should also consider requesting a fraud alert by contacting one of the three nationwide credit bureaus.
Residents might also want to consider placing a freeze on their credit report, meaning that potential credit grantors won't be able to see their report. To do so, visit the attorney general's website, illinoisattorneygeneral.gov.
People can also consider placing transaction alerts with their bank or other financial institution to ensure they receive a notification when withdrawals are made from their account.
For more information, visit the attorney general's website or call the identify theft hotline at 866-999-5630.


Source: on 2020-07-27 21:52:30

Read More At Source Site