Women empowering women through community activism, service
|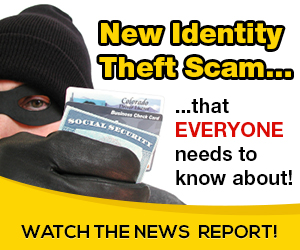 LIHU'E — As Women's History Month in March comes to an end, two women volunteers at the YWCA of Lihu'e discuss why they love giving back to Kaua'i's communities.
Marjorie Bennett is the facilitator of "Healthy Money Choices," a financial-empowerment program that includes free classes and workshops offered to the community year-round.
She has also served on the YWCA board of directors.
"I volunteer my time at the YWCA because I wholeheartedly agree with their mission statement," Bennett said. "And the YWCA is not only a loving family, but giving there has an enormous impact on the community. What we do there makes a difference."
Bennett is currently teaching her ninth session of YWCA University, a robust, financial-empowerment curriculum that includes topics such as budgeting, saving, credit repair and housing.
Bennett was born and raised on O'ahu, and spent 30 years in San Francisco pursuing her career. She said life has been very good to her.
"I feel like I'm at a place in my life where it's time to give back," Bennett said. "Plus, here on Kaua'i is my chosen family. It's a really big family, and it's growing every day. For me, being a member of a community instills in me the responsibility to give back to that community. They're my hanai 'ohana."
Bennett is a partner at Chicago Partners, Hawai'i, a wealth-management firm. She holds the Chartered Financial Analyst designation.
She is also a member of the Rotary Club of Hanalei Bay, the HI.HOPES Initiative Community Partnership Hui, an advisor on the Hanalei Initiative board of directors, and assists with food distribution through the Hawai'i Food Bank Kaua'i Branch St. Williams Church Food Pantry in Hanalei.
Emiko Meyers, president of the YWCA's board of directors, has served multiple terms on the volunteer board over the span of 15 years because of her 'ohana.
"I'm raising my kids here on Kaua'i, and that motivates and inspires me to make this community the best it can be," Meyers said. "I think it's important to invest in the community you live in to truly be a part of it. I also feel, having chosen to live here on Kaua'i as an adult, that I have a duty to give back to this place that's embraced and accepted me."
Meyers leads the YWCA Advocacy Committee, and is currently engaged in planning a multi-layered response to the recent anti-Asian violence.
Meyers is also the leading voice in the community on social-justice issues, including racial and gender bias and discrimination, according to Mia Carroll, YWCA assistant director.
When she is not with her 'ohana or volunteering in the community, Meyers is an attorney and co-owner of a local law firm, with her husband, Gregory Meyers. She is the former managing attorney of Legal Aid Society of Hawai'i's Kaua'i office, and has dedicated her career to helping people. She is also an avid paddler, currently with Kaiola Canoe Club.
•••
Stephanie Shinno, education, business and community reporter, can be reached at 245-0424 or [email protected]


Source: on 2021-03-26 06:07:30

Read More At Source Site