Young Husband and Wife Team Helping Black Families Get Their Financial House in Order Thru New Small Business Capital Training Portal – Press Release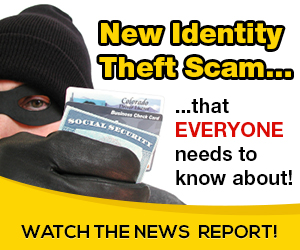 Atlanta, GA – July 6, 2020 – Helping more African-American families become financially literate and learn how to create and pass generational wealth while weathering life's financial storms, is a primary mission for Financial ID Capital, a financial services consulting company owned by husband and wife team, Javares and Samantha Banks.
As a result, the couple created Legacy Think Tank, a comprehensive online financial education and business building program, to not only help Black families get and keep their financial house in order but to unlock the secrets to not only starting a business, securing funding for growth, and succeed in business.
"Creating paths to generational wealth comes through establishing stable family businesses, however, understanding the basics of financial literacy, such as personal credit and budgeting comes first," says Javares Banks, founder and General Manager of Financial ID Capital. "We show people how to master their financials starting with budgeting, how they're spending their money, and building their personal credit report so they can attain business credit," Banks said.
Despite the fact that African-American consumers purchasing power is expected to grow to over $1 trillion by 2021, making it the largest racial minority consumer market, the economic landscape for the future of Black Families nationwide still lags significantly behind other racial communities due to higher unemployment, lower median incomes, lack of savings, investments, as well as owning fewer homes and businesses.
"People are repositioning themselves and they are starting to do so younger than before, said Samantha Banks, the company's Chief Financial Officer. "According to America's Small Business Development Center, half of the millennials plan to start a business in the next three years and more than half said that with the right resources they would quit their job to start a business in the next six months," she said.   
However, not knowing where to go for help to start or run a business, along with having access to capital is the biggest barrier. 
"Financial ID Capital and the Legacy Think Tank online course is a place to begin. We not only help people spark entrepreneurship, but we also help to arm them with the tools they need to through our comprehensive program," says Javares Banks.
Banks says that the company is designed to turn anyone into a Financial ID Capital expert who is proficient in learning how to fund almost any type of business. These include unsecured business funding, commercial real estate/investment properties, retirement rollovers, and SBA loans.
Only in their early to mid-30's, Javares and Samantha Banks began their journey to business ownership in complementary areas.  She is a tax professional and he began by first creating a business to stop debt collectors, then moving to serve as a personal credit repair consultant, helping others repair and build credit.  He then took some online courses on business evaluations from New York University educating himself on understanding financial reports such as profit and loss statements, IRS business deductions, etc., which developed into forming Financial ID Capital and teaching families how to start building generational wealth.
"Because some of this funding requires good credit reports, especially during this recession all experts are taught how to operate a credit repair company and boost a report with a tradeline business, how to do unsecured personal funding and much more," shared Banks.  "As a result, the Legacy Think Tank online course is attracting aspiring entrepreneurs all ages, needs, and backgrounds, as well as individuals with specific expertise, such as real estate investors, sports agents, tax professionals, etc.," he said.
"We are a family-owned business and families and business go head in hand, which we can see by the success of companies like Wal-Mart, a family-owned business," says Banks. "Financial Capital ID is also a family-owned business and we're here to break generational curses within our community, by helping families get a better handle on their personal and business financial picture, by building businesses including Financial ID Capital consulting companies, trucking companies and even purchasing land to develop farms, that can be passed on to future generations," he shared. "However, you've got to know your numbers and it begins with accounting for expenditures, budgeting, and credit, and the Legacy Think Tank program offers solutions to securing it all," Banks said.
The Legacy Think Tank program is a comprehensive four-week course valued at over $25,000 but offered for $4,997, which begins the first Wednesday of every month. It includes master courses from business experts sharing secrets on how to secure access of up to $250,000 in business capital as a start-up, or mini-courses on how to become your own financial advisor for family and friends, with their financial restoration mastery class. 
For more information on Financial ID Capital and to register for The Legacy Think Tank online program, go to https://thelegacythinktank.com/.  
Media Contact
Company Name: INFLUENCER 365 BRANDING COMPANY
Contact Person: KEVIN C. PRIDE
Email: Send Email
Phone: 770.870.8806
Address:1372 PEACHTREE STREET
City: ATLANTA
State: GA
Country: United States
Website: https://thelegacythinktank.com/


Source: on 2020-07-06 06:07:30

Read More At Source Site